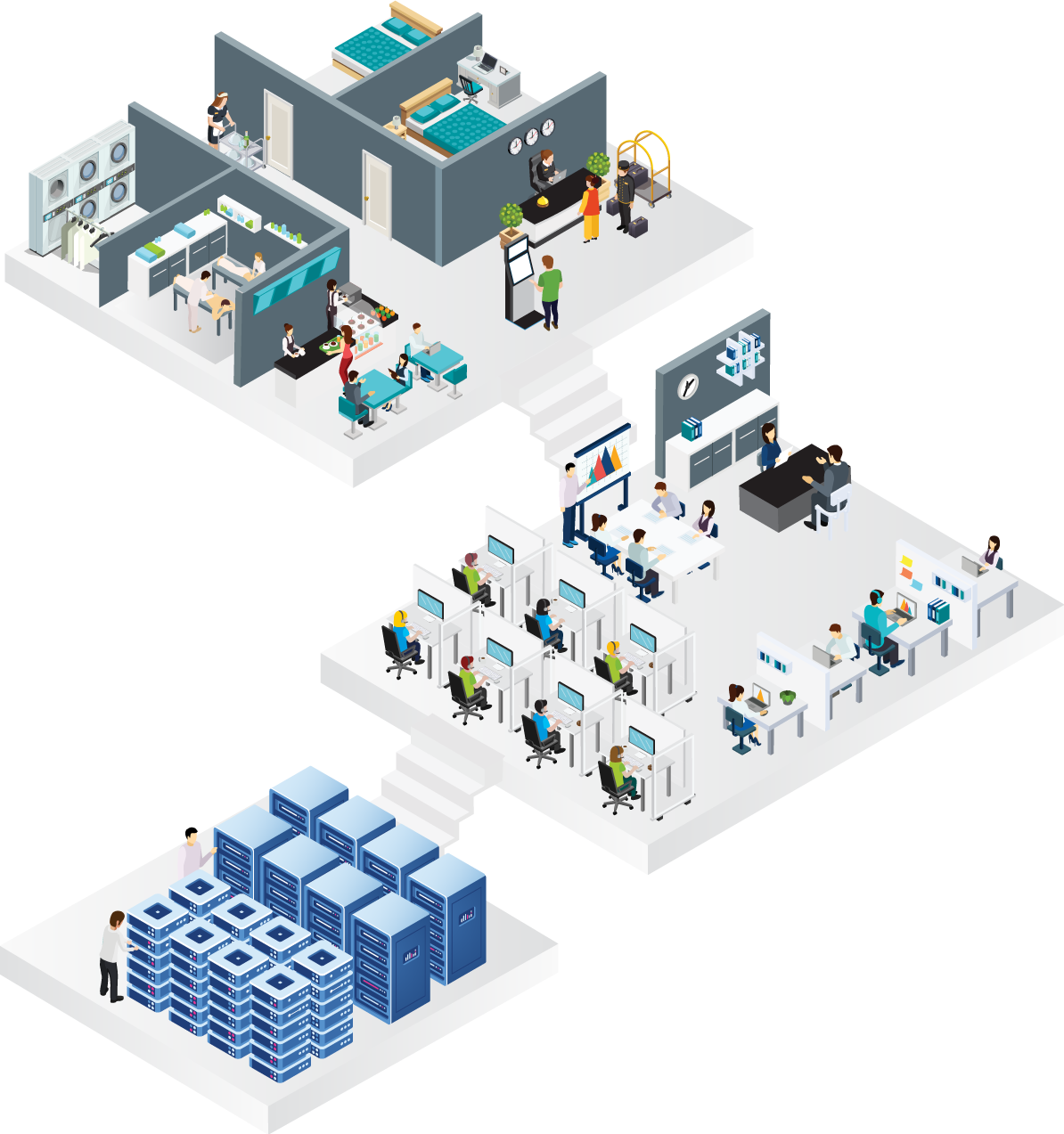 What is "HUMAN CENTRIC BUILDING AUTOMATION"?
This is a human centeric building solution that takes into consideration the health and inner aspects of the people who work in the building. It is a building management and energy management system that integrates IT and BAS (building automation system), and integrates a wide variety of systems and equipment in a building to make it IoT. In addition to streamlining building management, improving the building environment, saving electricity, saving energy, and reducing costs, we will realize a smart building that also considers people's health.

Wi-Fi as the base of SMART HOTEL, Smart Data Centers, Smart Offices, and various Cables, Smart Networks such as industrial switches and media converters, Smart Energy that realizes energy saving with PPS. We can realize a smart building automation with a comprehensive combination of these solutions.
HUMAN CENTRIC BUILDING AUTOMATION
Our Solution