Sanko Telecom is a certified partner trained by Schneider Electric.
What is EcoStruxure™ Building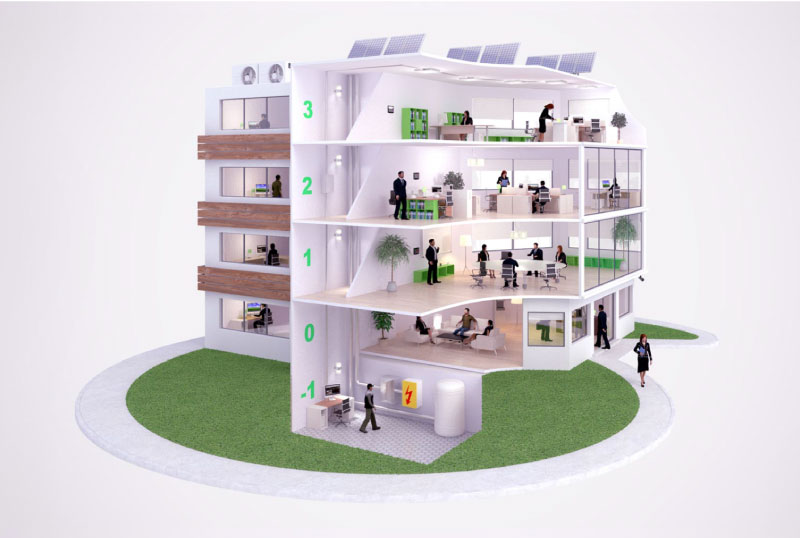 EcoStruxure is Schneider Electric's IoT-enabled, plug-and-play, open, interoperable architecture and platform, in Homes, Buildings, Data Centers, Infrastructure and Industries.
EcoStruxure delivers Innovation at Every Level from Connected Products to Edge Control, and Apps, Analytics and Services, on 6 domains of expertise – Power, IT, Building, Machine, Plant and Grid – delivering enhanced value around safety, reliability, operational efficiency, sustainability, and connectivity to our customers.
Maximize Efficiency of Buildings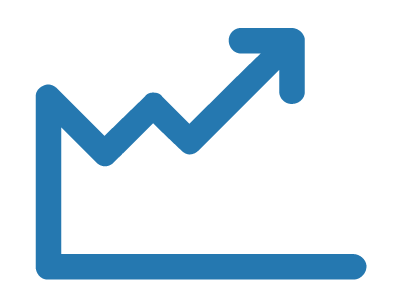 Energy efficiency via active control of building spaces
50%
Optimize Comfort & Productivity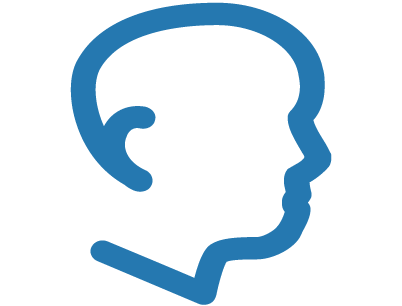 Energy costs with EcoStruxure™ Building
30%
Increase Value of Buildings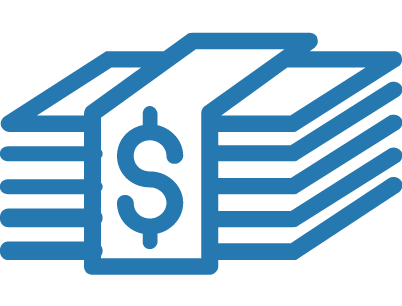 Of building life cycle costs are operating expenses
75%
Features and Benefits
Improve the building's value and reduce energy consumption by about 30% per year.
Integrates multiple systems and devices to collect, analyze and manage data across the enterprise
(Leverage native support for open protocols including LON®, BACnet™, Modbus® and Web Services)
It is possible to manage and control "anytime anywhere" from the web browser in real time.
Easily incorporate Web Services to access external data – such as weather and utility costs
The highest level cyber security
Organize interface by individual users to suit assorted needs and roles; preferences and favorites stay with users
Optimize building operations with drag-and-drop trending, one-click reporting, interactive graphics, calendar-like scheduling and easy-to-use alarms
Speed installation and enhance building operation and maintenance
Turn system data into actionable intelligence to optimize building performance and create productive environments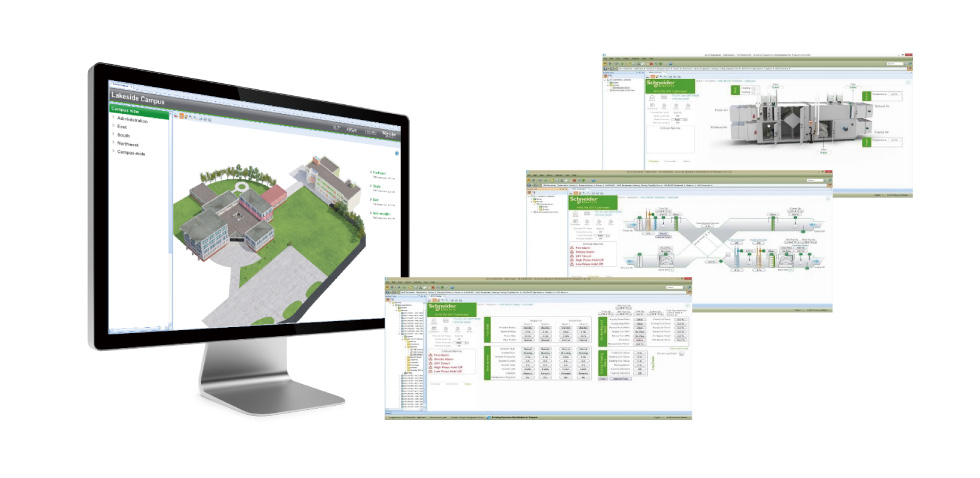 Contact us 
EcoStruxure™ Building architecture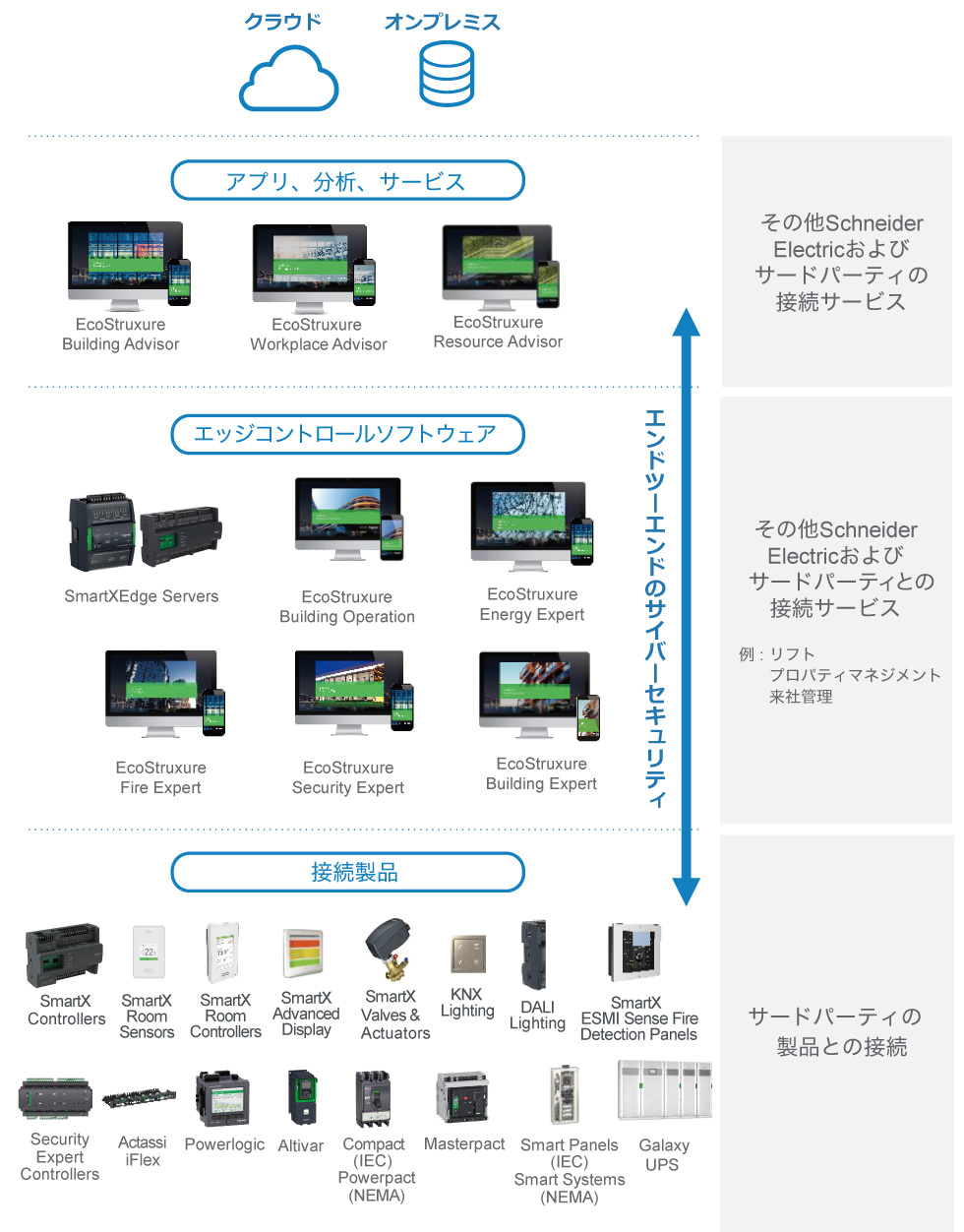 Apps, Analytics & Services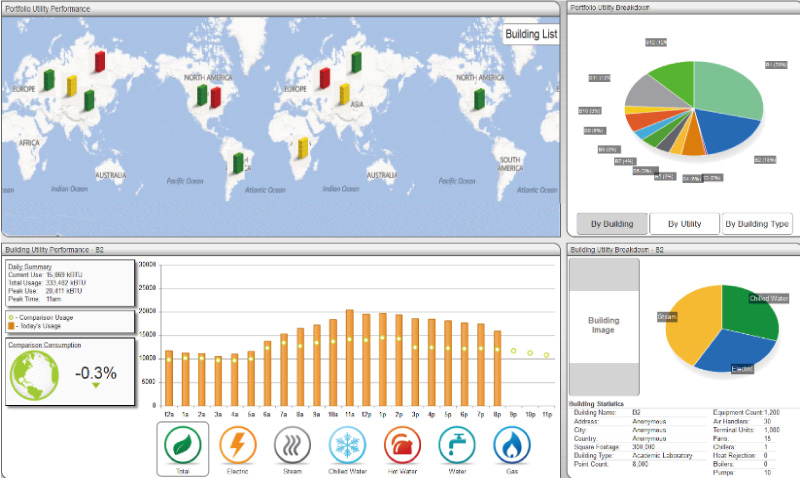 EcoStruxure™ Building Advisor
Analysis tools to improve operational efficiency and building comfort while reducing energy costs
Get property overviews
Simplify benchmarking
Recommend prioritized actions
Quickly identify root causes
Put recommendations into action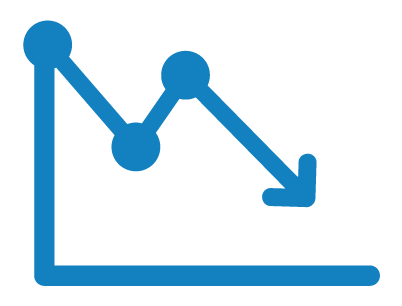 Fewer complaints
33%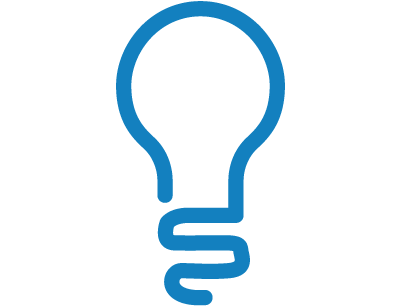 Reduced energy
20%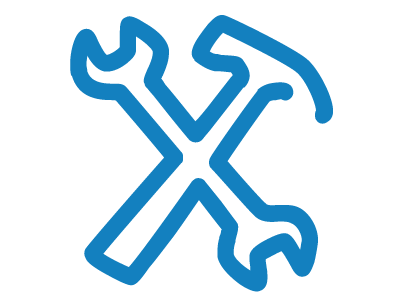 less unscheduled aintenance
29%
Edge Control software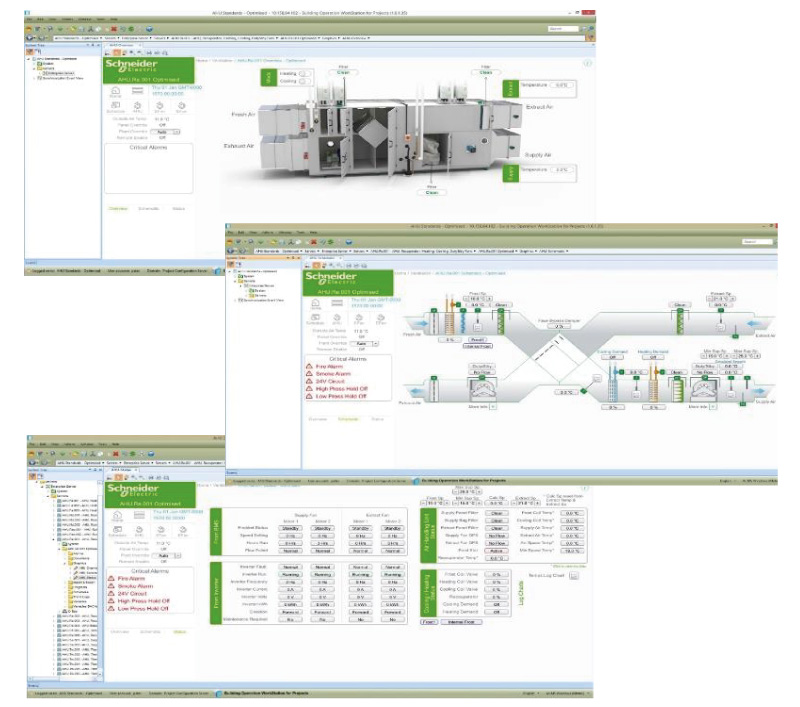 EcoStruxure™ Building Operation
The edge control heart of the system to create future-ready smart buildings
An open integration platform that integrates multiple systems and devices to collect, analyze and manage data across the enterprise
Monitor, manage and control building operations on one network to increase efficiency
Turn system data into actionable intelligence to optimize building performance and create productive environments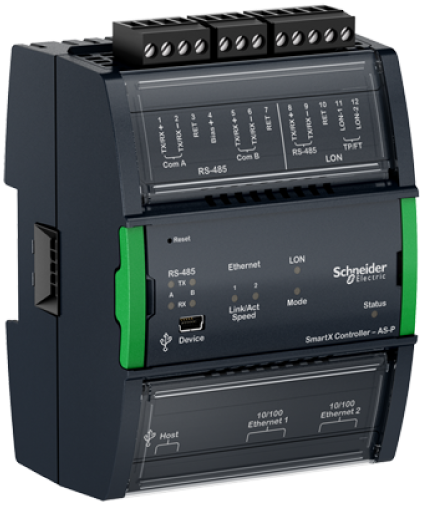 SmartX Edge Server
AS-P : Ideal for enterprise installation and transition simplification
Network controller and server in one
Faster dual-core processor for improved performance
Large 512 MB RAM memory size
Dual Ethernet ports, future-ready to elevate BACnet IP communication to the field controller level
Communications hub: BACnet, LonWorks, Modbus, Web Services
Centralized control, database, serving out to user interfaces(WorkStation, WebStation and apps)
UL-864 certification for smoke control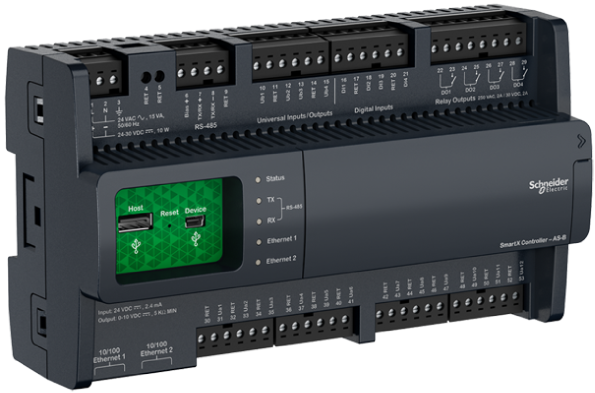 AS-B : Ideal for small-to-medium main plant applications
Powerful, compact all-in-one BMS design
EcoStruxure™ Energy Expert
Monitor, measure and optimize your building's non-critical power in the same way as HVAC, lighting and fire safety systems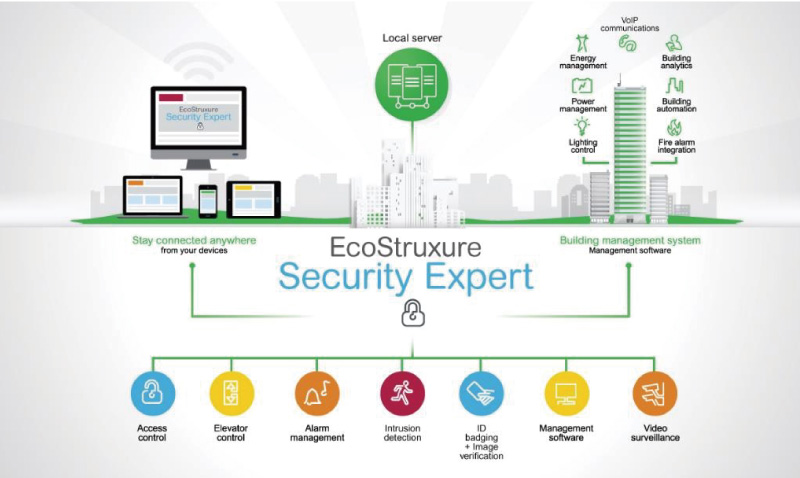 EcoStruxure™ Security Expert
An autonomous solution that integrates with EcoStruxure Building Operation software to deliver visualization and control of the entire building
Connected Products
SmartX Edge Server
I/O modules

Supports up to 32 I/O modules
17 different I/O modules allows for centralized control of large mechanical systems
2-piece design with patented locking handles
Separate wiring base
Field marking feature with protective windows
SmartX
IP Controller
SmartX MP-C 24 & 36 points
SmartX
IP Controller
SmartX MP-C 15 & 18 points
SmartX IP Controller Mobile App
Configure SmartX IP Controllers without a server connection; commissioning up to 20% faster
SmartX Controller AD
AD Link enables direct connection to SmartX Edge Server – AS-P or AS-B – no WiFi required
SmartX Living Space Sensors

Temperature, Relative Humidity, CO2、Motion, sensor that integrates four functions
Customizable models to best fit application
Replacement ease for repair or upgrade
Service port access for commissioning tool
Contact us 
Strong support system by engineers
We strongly support system development by experienced engineers.
Consulting

Strategy of implementation and profile
We will create a road map of implementation and release date
Identify risks and suggest mitigation measures
Training

Training for system developers and sales engineers
We prepare a wide range of contents from basic to actual case
Design

Optimum design is tailored to customer needs such as system design, software, hardware design etc
Test

Support for solving problem occurring in source code
Preparation of required documents
Creating a test / issue report
In case of trouble related to BACnet, explanation of details and consultation on solution
Integration

Support to make customer's product BACnet specification
Integrate to device using proprietary BACnet stack (IP, MS / TP) API Operation in Linux, Windows and OS independent environment
Application development

End to end application development service
Development according to customer's requirements
Hardware / software / firmware design, implementation
Function test, practice test for BACnet certification
Simuration

Hardware / software / firmware design, implementation
BACnet stack (IP / MSTP) integration
Function test, practice test for BACnet certification