Next-generation smart building solution utilizing IoT
It is a smart building that integrates systems such as air conditioner, lighting and security equipment into one network and integrally monitors and automatically controls the entire building. By collecting, analyzing and automatically managing the data of each equipment, we will reduce energy consumption and optimize the entire building.
Smart Building has been installed not only in office buildings but also in airports, self storages, data centers, various industries and markets. Sanko Telecom offers the optimal solution for each facility.
Middleware for building smart building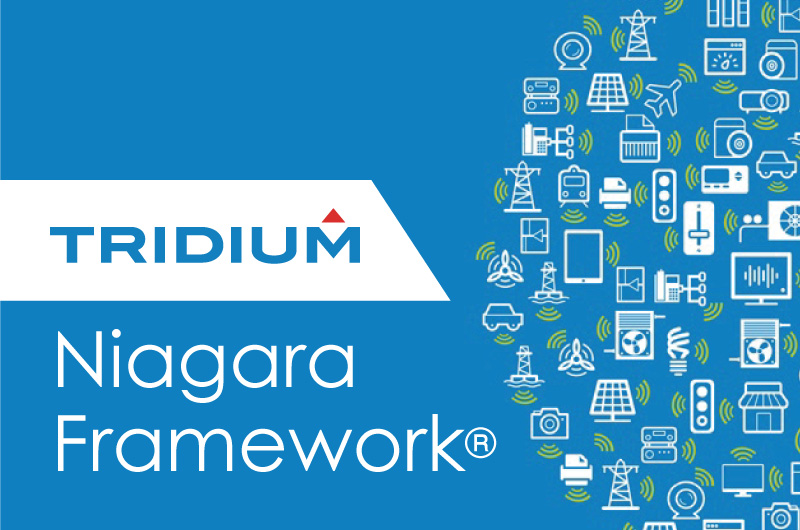 Niagara Framework®
Supports standard network protocols such as LonWorks, BACnet, Modbus, oBIX.It can be developed to integrate with various devices and systems.
Strong support system by engineers
We strongly support system development by experienced engineers.
Consulting

Strategy of implementation and profile
We will create a road map of implementation and release date
Identify risks and suggest mitigation measures
Training

Training for system developers and sales engineers
We prepare a wide range of contents from basic to actual case
Design

Optimum design is tailored to customer needs such as system design, software, hardware design etc
Test

Support for solving problem occurring in source code
Preparation of required documents
Creating a test / issue report
In case of trouble related to BACnet, explanation of details and consultation on solution
Integration

Support to make customer's product BACnet specification
Integrate to device using proprietary BACnet stack (IP, MS / TP) API Operation in Linux, Windows and OS independent environment
Application development

End to end application development service
Development according to customer's requirements
Hardware / software / firmware design, implementation
Function test, practice test for BACnet certification
Simuration

Hardware / software / firmware design, implementation
BACnet stack (IP / MSTP) integration
Function test, practice test for BACnet certification