Data center solution to improve operational efficiency
The Niagara Framework® provides a single point of access into critical data center assets, giving users the real-time visibility needed to improve operational efficiency, increase uptime and reliability, and maximize energy management.
Feature of the data center solution
Detailed insight into your operations
Site-level to enterprise-wide data to help drive operational excellence and improve uptime and reliability
Advanced visualization and analytics with specific and customizable reports
Tools that help predict and analyze trends and identify opportunities to improve efficiency and increase ROI
Visibility into issues before they reach a critical level, allowing users to mitigate risk and avoid the high cost associated with downtime
Interactive, highly visual interface so users can easily make informed decisions and proactively manage moves, adds and changes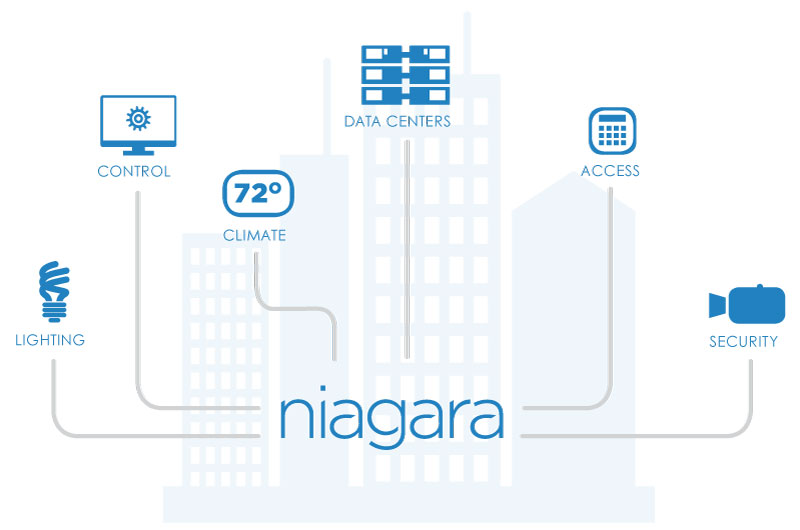 With SNMP, MODBUS®, BACnet and LonWorks® capability, our enterprise solution enables communication in real time with a variety of equipment from many manufacturers. And, users can access it remotely through a Web-based interface and receive immediate notifications when an alarm condition is triggered.
key features
REAL-TIME MONITORING
Few players in the industry capture and present data as quickly. The Tridium enterprise solution ensures users are aware of critical issues by activating alerts immediately. With a single mouse click, the details and exact location of the issue are determined so actions can be taken to address the problem. Historical data also allows users to analyze trends to better manage data center resources.
CAPACITY PLANNING
Every data center manager faces unique growth and expansion challenges. Whether it's power, cooling or physical space issues, our enterprise solution gives users the ability to visualize and simulate the requirements for a data center expansion before actually moving a single cabinet or device.
AUTOMATED CONTROL
With the ability to address multiple protocols, our enterprise solution connects facility infrastructure equipment like computer room air conditioning (CRAC) units with environmental sensors to automatically respond to data center conditions. For example, multiple CRAC units linked with temperature sensors strategically placed in the data center can be programmed to adjust output when temperature readings go above or below a programmed threshold.
ASSET MANAGEMENT
Our enterprise solution allows equipment lists and device specifications to be tracked to the exact site in the data center. And, with its Rack Viewer, users can see the specific configuration of each rack and evaluate performance metrics against manufacturers' suggested values. Drag-and-drop functionality makes assigning assets in the cabinet simple, and users can quickly calculate the impact new equipment has on power and cooling requirements.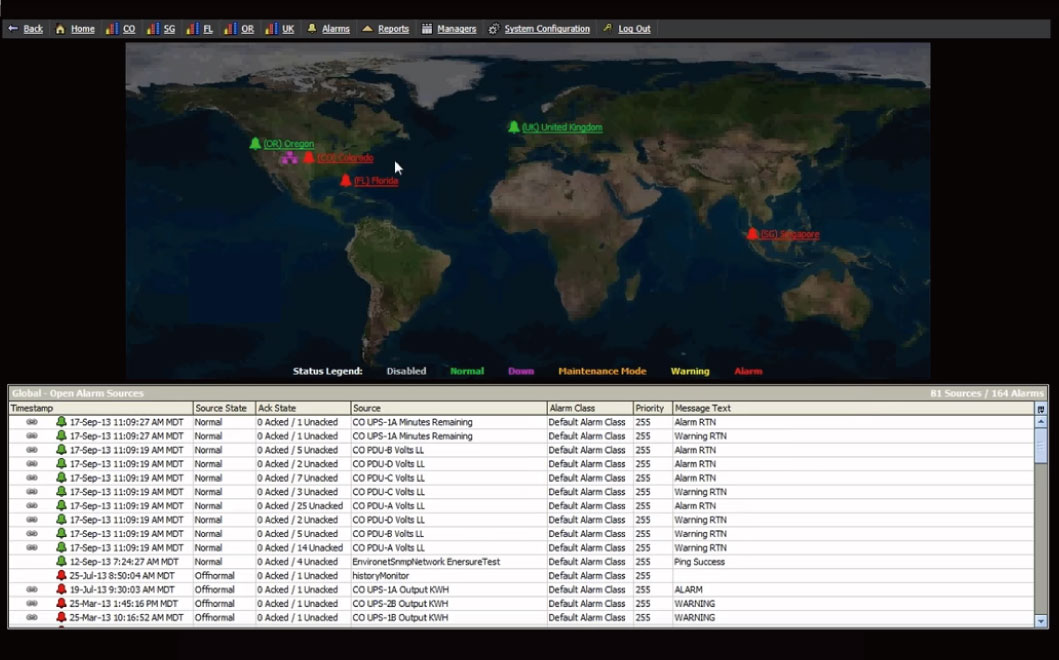 Global View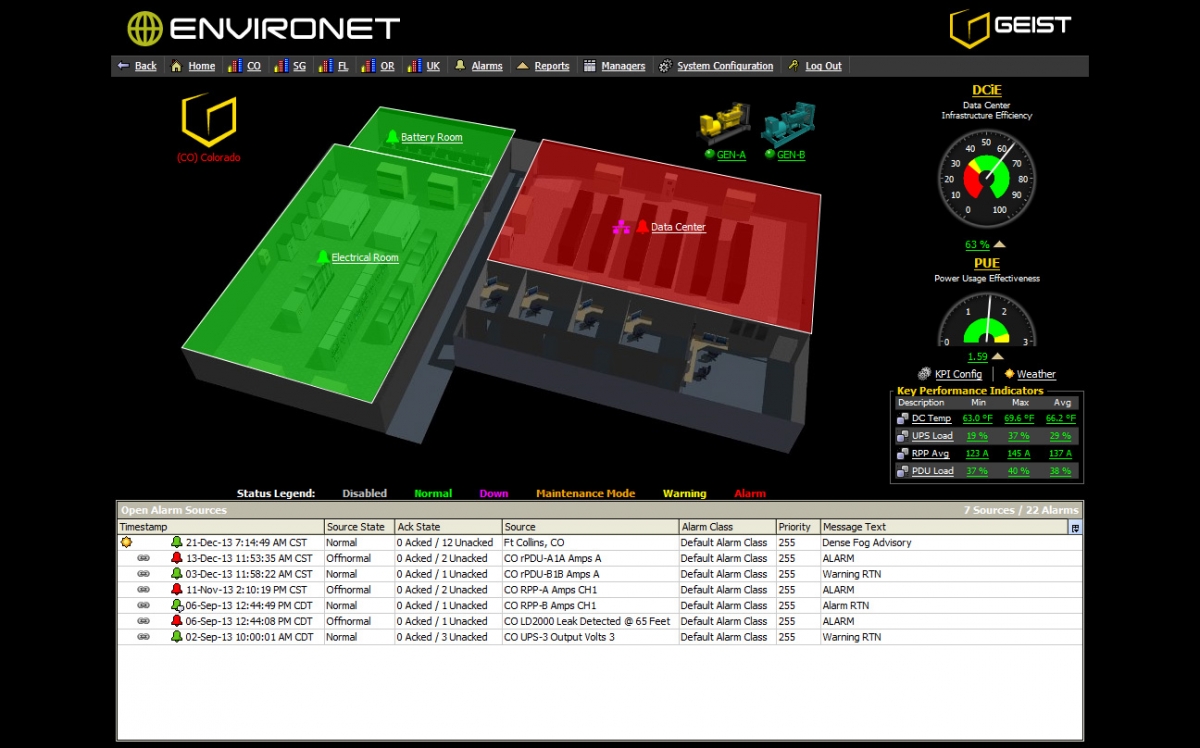 Dashboard View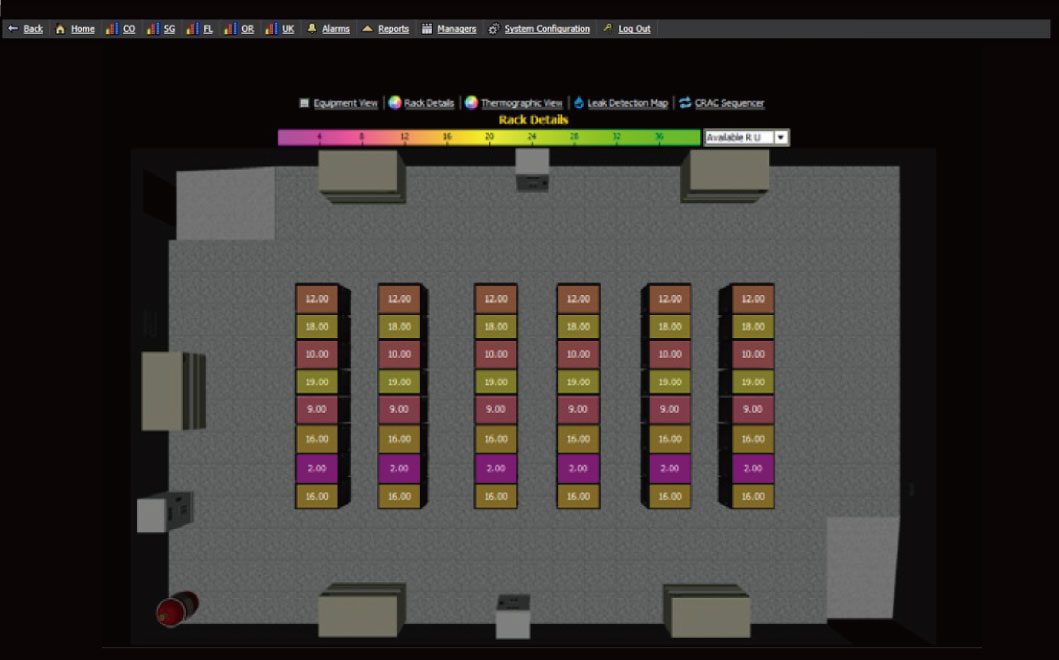 Floor Plan View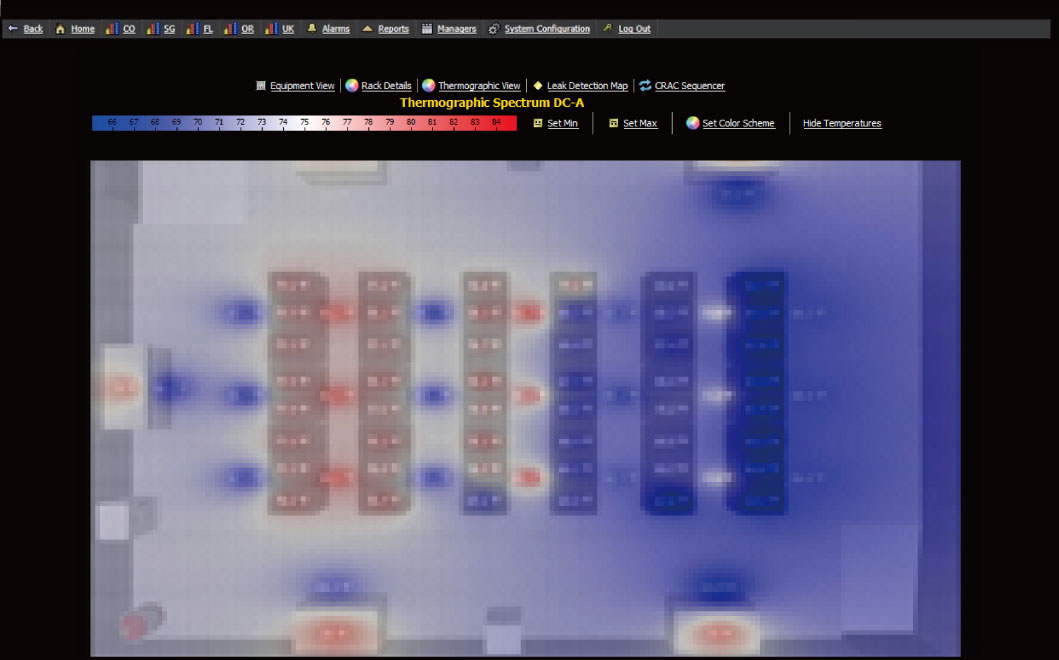 Thermographic View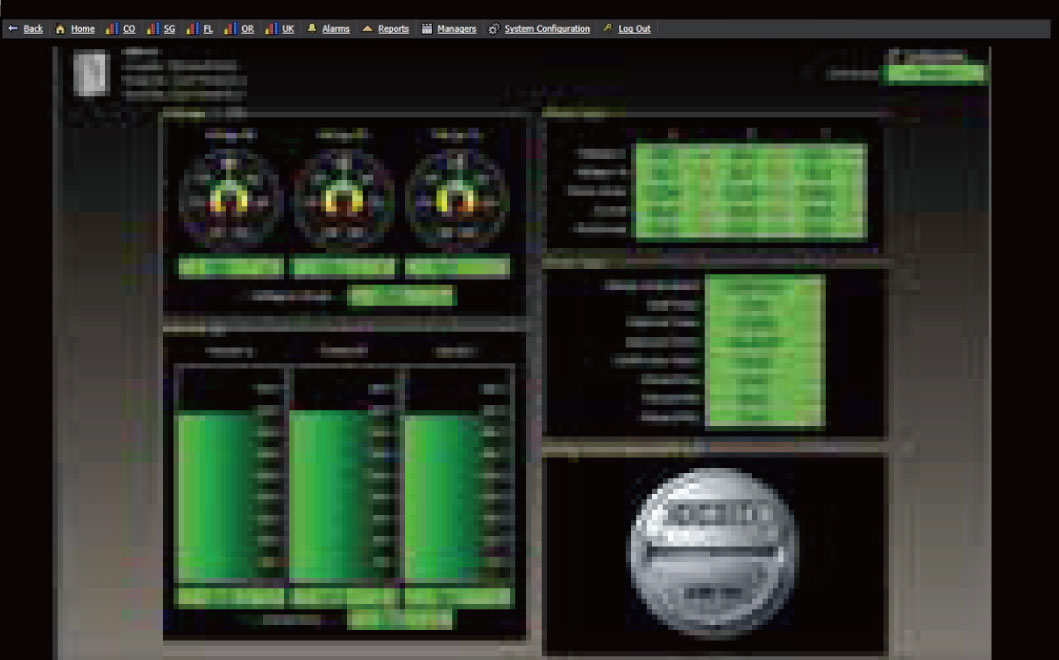 Single Device View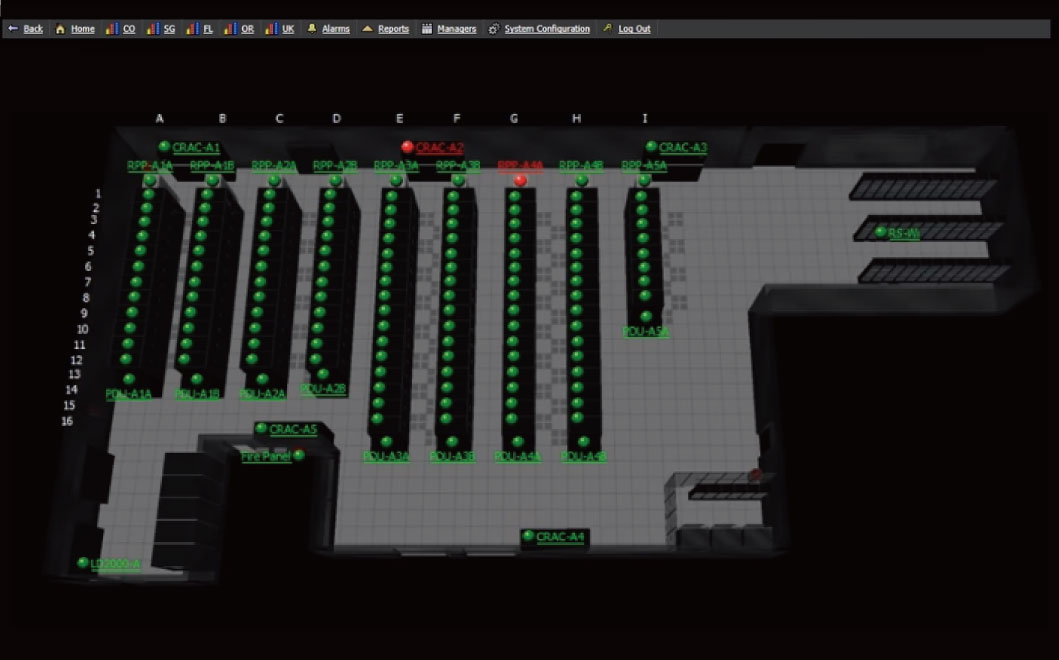 Equipment Comparison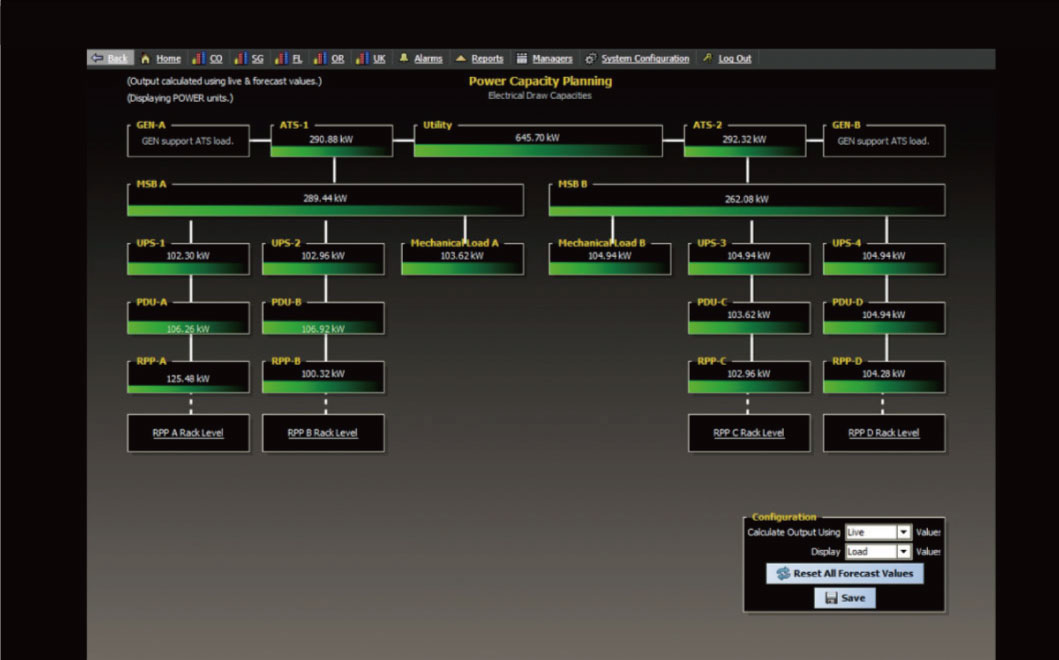 Capacity Planning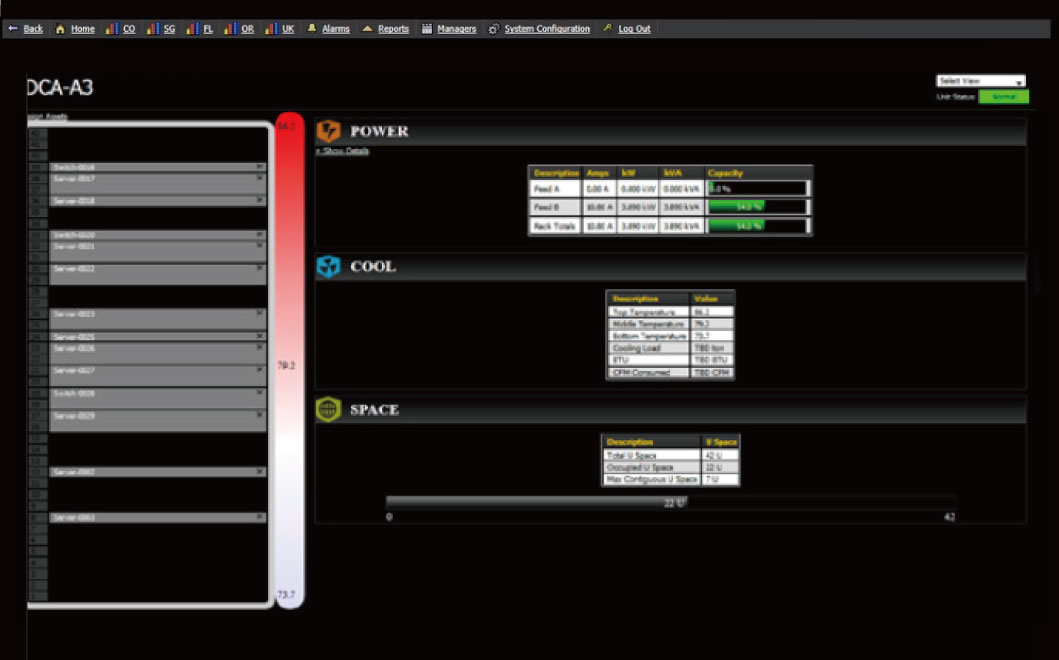 Rack-Level Graphics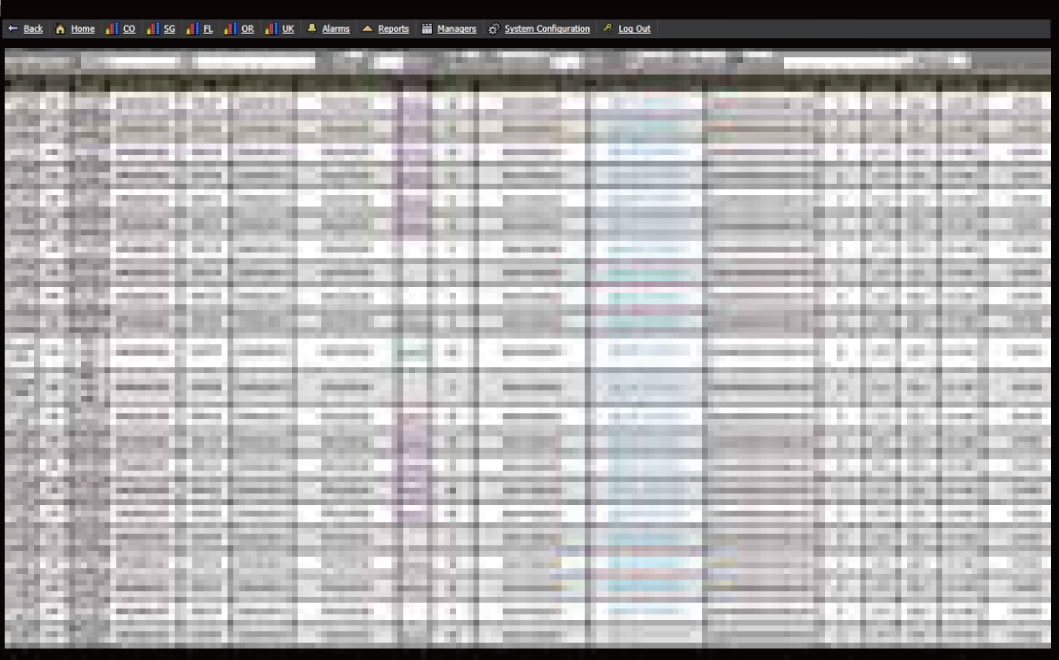 Asset Database